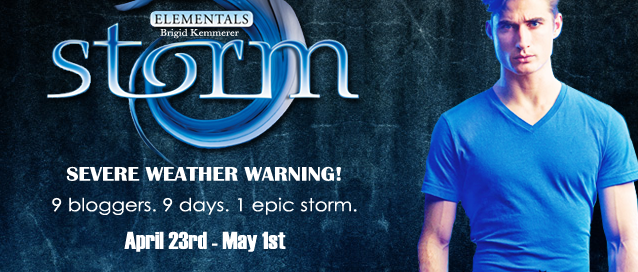 So as you've probably seen on the other participating blogs by now, the Storm Blog Tour for Brigid Kemmerer is now over! I certainly hope you enjoyed the event and got to know Brigid's characters a whole lot better. Storm is out now in stores so grab it if you haven't already!! Who's read the book and loved it? Who was your favourite guy?
A huge thank you to Brigid for all of the hard work she put into this. I know she saw some strange conversations and was probably wondering what she got herself into! And also thanks to my fellow blogger buddies who were so great to work with :)
Below are the winners for all of the giveaways! Congratulations and thanks to those who didn't win but participated anyway <3
GIVEAWAY WINNERS
INTERNATIONAL Prize Packs:
Elemental (ebook) + Storm + Spark preorder
Elemental (ebook) + Storm + Spark ARC
Copy of Storm + Spark Pre-order
AUSTRALIA/NEW ZEALAND Prize Packs:
Storm ARC + Spark preorder
Each receive a copy of Storm:
Thanks to Allen and Unwin!